The best Summer Camp in Switzerland for students between 11-17 years in July and August organised in partnership between the Swiss Leadership Academy and the prestigious boarding school College Champittet, Nord Anglia Education
Meet with our summer camp director, head of admissions and head of student development at the student and parent cafe to learn everything about this unique summer camp! Our Swiss summer camp enhances students' learning and personal development in a fun and inspiring way. We combine fantastic games, unique outdoor activities and excursions with entertaining team challenges and leadership workshops in a beautiful and safe Swiss environment guided by a team of senior trainers and professional mountain guides which makes this an exciting camp in Switzerland, Europe. See also: challengecamp.ch
Gabbitas
Supporting families and schools worldwide with impartial, expert advice, Gabbitas has been involved with Independent Education for over 145 years.
Gabbitas has helped with the education of the British royal family, crowned heads of Europe, celebrities from all walks of life as well as ordinary families who wish to give the best possible education to their children. Amongst its tutors there have been many famous authors and composers such as Evelyn Waugh and Edward Elgar plus many other outstanding figures in the arts and sciences.
A selection of our school partners:
A world-class partnership
A programme built on excellence
The SILC framework is a pedagogically aligned curriculum developed over 11 years with some of the top private schools in the world, giving young leaders the opportunity to develop leadership and communication skills, goal setting, time management techniques, to learn about savoir vivre and etiquette, communication skills and to collaborate more effectively in teams - everything they need to thrive the in the modern world.
Our Ambassadors
One of our Student Ambassadors, Robyn joined us for the event. This exceptional young woman represents the principals of resilience, hard work, and striving for success that we at the SILC Academy promote; Robyn is one of the top British U15 downhill skiers and fastest female skier in the Middle East, as well as a grade A student who displays the drive and professionalism that we want to instil in our participants.
Glion Institut of Higher Education
Since 1962, Glion has set high standards for academic quality and hospitality excellence.
From its legacy as a Swiss hotel school, Glion has evolved to become a premier higher education institution for the constantly-evolving hospitality industry. With campuses in both Switzerland and London, UK – two thriving hotspots for hospitality, business and beyond – Glion continues to deliver premium, personalised education that will ensure its students graduate ready to make a significant contribution to the industry.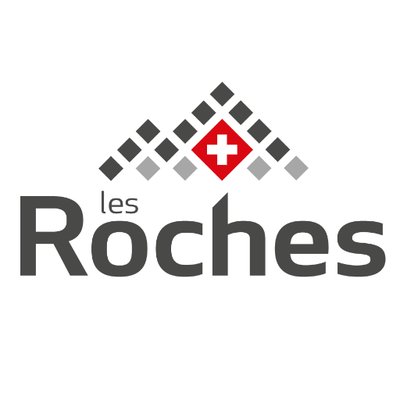 Les Roches
Les Roches develops students' abilities to initiate and manage change by confronting them with contemporary issues and challenges that the industry faces today.
The international environment at the School promotes awareness and understanding of national and cultural differences and encourages students to work together in a team to improve inter-personal skills. Graduates of Les Roches may therefore embark upon their careers with confidence, armed with knowledge, basic experience and inter-personal skills which allow them to successfully face career challenges.
Dubai Drums
Dubai Drums performers are drawn from different countries and are known for their energetic performances of traditional as well as contemporary music.
Embracing their their vision to build Unity through Rhythm, Dubai Drums will be holding a fast-paced and exciting rhythm workshop for our student leaders, as well as treating our students to an exhilarating professional drumming performance.
Melodica Music & Dance Institute
Melodica's vision is to foster a cycle of creative contribution within the community by utilising their passion and in-depth knowledge of the arts to nurture talented and well-rounded individuals.
Melodica seeks to develop the unique skills of each and every staff member and student within a nurturing, family-centric environment focused on mutual respect. They are especially committed to working with local institutions towards socially responsible goals and the development of young artistic talent.
Dubai Exiles Rugby Club
Rugby's values of Teamwork, Respect, Enjoyment, Discipline and Sportsmanship are what makes the game special. These values define Dubai Exiles Rugby and resonate well with our leadership programmes.
Fetchr
Founded by the Forbes Middle East Businesswoman of the year, Fetchr is revolutionising the world of shipment and delivery in the Middle East with cutting-edge technologies.
Fetchr is an innovative technology driven courier service company based in Dubai transforming the traditional way of sending and receiving packages. They are disrupting courier companies by eliminating the need for a physical address which does not exist in emerging markets.
Pupil&Co
Together with leading students around the world, premium schools and some of the finest global brands Pupil&Co shares exciting student challenges on their video platform and designs our cool hoodies, shirts and caps.
PupilCo.tv is an exciting video platform and lifestyle brand for students, featuring partnerships with leading organisations such as Hublot, the award winning SILC Academy and top private schools from around the world. Connecting thousands of students and parents with the best day and boarding schools in the world, PupilCo is an invaluable resource to showcase the best that a school has to offer to the international market.